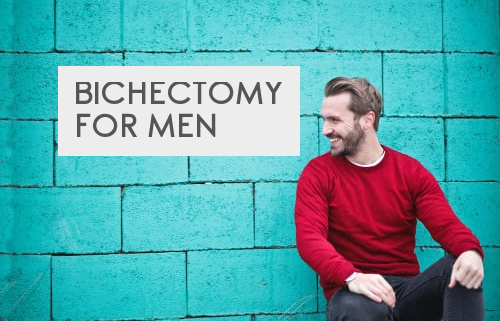 Bichectomy, as we have already explained in another post on the blog of our dental clinic in Valencia, is an ideal surgical procedure that transforms round-looking faces into finer and more defined faces by removing Bichat bags. These bags are accumulations of fat located at the height of the cheeks without any function, so their removal is not a problem.
This surgical operation is quite famous among Hollywood celebrities, but what few people consider is that it is also ideal for men between 16 and 40 years old who are looking to have greater definition in the mandibular ridge and the results will be permanent since the Bichat bags do not regenerate after removal.
How is Bichectomy performed in men?
Bichectomy in men is the same as in women. It is performed using local anesthesia. An incision is made through the inner wall of the cheek where these bags are accessed for removal. By not having to make any incision on the outside of the cheek, there will be no scar or sign that this intervention has been carried out.
After the operation, it is recommended to consume a soft diet and wait for the results to appear progressively due to the inflammation of the affected areas.
Benefits of Bichectomy
After 6 months, definitive changes can be seen, such as a greater definition will be obtained in the middle area of ​​the face, better symmetry of the cheeks, more prominent cheekbones, and a longer and thinner face. With all this, the patient achieves a much more youthful and harmonious appearance in addition to a boost in confidence and security.
Request your appointment and put yourself in the hands of the team of Dr. Lucia Asensio and Dr. Jose Luis Lanuza, a leading professional team in dental health, dental aesthetics, and implantology in Valencia. Remember that in case of any unforeseen event, you can count on the best dental clinic abroad by calling 0800 086 9049 or sending an email to office@dentalasensio.co.uk
https://dentalasensio.co.uk/wp-content/uploads/2022/06/Bichectomia-Hombres-2.jpg
333
500
Jason Tito Tipantuña
https://dentalasensio.co.uk/wp-content/uploads/2016/01/logo.jpg
Jason Tito Tipantuña
2022-06-22 13:12:02
2022-06-22 13:13:41
Bichectomy for men