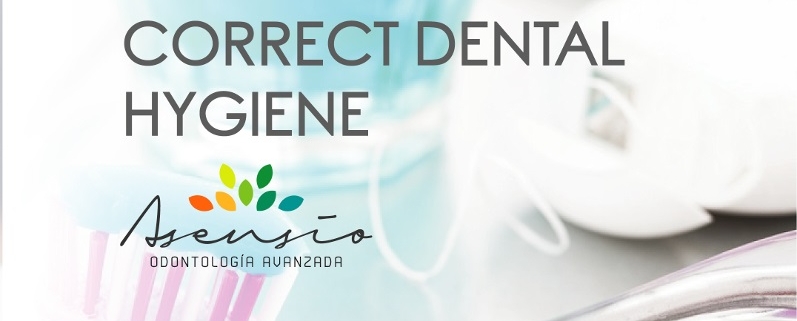 After undergoing dental cleaning treatments, especially in deep dental cleanings, it will be normal for tooth sensitivity to increase. Over time, this feeling diminishes and you will find your teeth and gums much healthier than before.
Swollen, tender, or bleeding gums will gradually improve over time as long as you brush your teeth carefully and consistently. However, in most patients, the general discomfort due to dental cleaning disappears in a day or two.
Tooth sensitivity is more difficult to avoid on a day-to-day basis, especially when eating or drinking hot or cold foods, as well as biting and brushing your teeth.
HYGIENE TIPS FOR SENSITIVE GUMS
– Carry out a complete brushing of about 2-3 minutes to remove all the accumulated tartar with up and down and circular movements. The type of brush is important.
– Gently massage the gum with the brush while cleaning it.
– It is advisable to use a good quality soft toothbrush and brush gently, both teeth and gums, to avoid the accumulation of bacterial plaque. It is also recommended not to chew gum so that tartar does not accumulate on the gums.
– Use of irrigators and dental floss is recommended in patients with problematic gums since they manage to remove tartar from those corners that the brush cannot reach.
– Chlorhexidine mouthwashes are very beneficial in the hygiene of sensitive gums as it provides an aseptic action.
– In addition, we can combat gingivitis with food, reinforcing our diet with a good dose of vitamin C, which helps to repair damaged gum tissues.
Put your trust in our specialized team at Asensio Advanced Dentistry, your trusted dental clinic in Valencia for dental holidays, and feel free to call us at 963 82 55 77 or 685 54 29 95 for any queries or concerns.
Finally, let us assure you that in our dental clinic in Spain, we follow all the prevention and safety measures against COVID-19. We will be happy to solve all your questions and help you as much as possible. You can count on your trusted dental clinic in Valencia to show off your best smile without any worry.
Come visit us!
https://dentalasensio.co.uk/wp-content/uploads/2021/01/15.Correctdentalhygiene-28.jpg
483
797
Jason Tito Tipantuña
http://dentalasensio.co.uk/wp-content/uploads/2016/01/logo.jpg
Jason Tito Tipantuña
2021-01-07 13:11:33
2021-01-07 13:11:33
CORRECT DENTAL HYGIENE FOR SENSITIVE GUMS