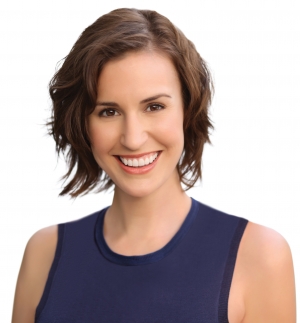 Lumineers are very fine sheets of porcelain. A Lumineer is a very fine layer of porcelain that sticks to the tooth to improve its colour and shape. Usually the Lumineer only covers the front and the edge of the tooth. Its application is simple and the results are very surprising.
These require a minimum reduction of the tooth, and, therefore, the restoration is much more conservative than with a crown, being reversible.
The following are achieved with Lumineers:
Close spaces between teeth.
Reform broken and worn down teeth.
Cover teeth that have had major or a lot of restorations.
Cover stained or discoloured teeth.
Change the colour and the shape of the teeth.
Do "instantaneous" orthodontics.
Don´t hesitate to consult us, we are specialists in this smile design.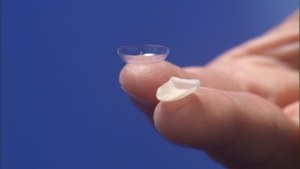 Lumineers can be custom designed to transform any smile
Whiten stained teeth
Give shape to badly aligned teeth and teeth that are crammed together
Correct uneven teeth
Lengthen small teeth
Close spaces
Revitalize crowns and old bridges
Correct chipped teeth
You can show off white teeth and a perfect smile in two visits.
There is no other treatment that is the same. Using a very advanced technique, the Lumineers can be placed in only two visits, without shots or carving up the sensitive structure of the tooth. They are made out of CERINATE, a patented porcelain that is extraordinarily strong.
It has been proven that Lumineers keep their shine and stay in tact for more than 20 years. They will improve the resistance and strength of your teeth. Lumineers simply stick to your natural tooth.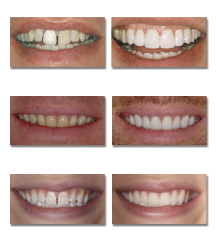 There is nothing that will replace a Lumineers smile! Unlike traditional veneers, Lumineers preserve the dental structure and are completely reversible.
Without injections, without carving up the structure of the tooth.
Only two visits to the dentist
Backed up by 20 clinical studies
Instant and long lasting whitening
Extraordinarily resistant
Do not result in post-treatment sensitivity
Without precautionary measures
Some answers to questions you may have:
What are Lumineers?
Lumineers are very fine porcelain veneers that stick to the teeth, creating spectacular smiles.
Do they cause any discomfort?
No, because Lumineers do not require hardly any preparation and the dental structure does not need to be reduced.
How long will it take to get a pretty white smile?
Although some people will need other treatments, Lumineers only require two visits to the dentist.
How do I know if Lumineers are right for me?
We will show you how you can improve your smile with Lumineers. You can ask for an appointment and get information without any obligation.
Is there a minimum age for Lumineers?
You can have a dazzling smile with Lumineers at any age.
How long can they last?
Long term clinical studies on Lumineers show that there is 100% rate of
retention and that no discolouration is produced in 20 years.
What can I do if I have any more questions?
If you have any questions, call us at Asensio Advanced Orthodontics, where we will inform you without any obligation.