What is dental aesthetics? How is teeth whitening? What is the best treatment to whiten your teeth? What is aesthetic orthodontics …?
Dental aesthetics is the specialty within dentistry that aims to improve the teeth of the person and, with it, their physical appearance. This treatment is becoming very significance within the trends and developments of the dental sector. It is true that, according to a Spanish study, almost 80% of young people relate the smile directly to professional success. And the secret is … if you look good, the rest will too!
To undergo this cosmetic procedure, the patient must first have a healthy mouth. Otherwise you must first solve your oral problems (caries, periodontal disease, gingivitis, to finally be able to go through this treatment.
In http://thehistoryhacker.com/2013/12/23/macbeth-gmail-style/ Asensio Advanced Dentistry we have the latest technology and a professionally specialized team, to improve the aesthetics of your teeth, orthodontics, implants … We are specialists in designing smiles!
We carry out this type of treatments in a personalized way according to each patient, in this way we ensure the satisfaction of each person offering the solution that best suits their needs.
The different treatments to improve dental aesthetics are:
OrthodonticsAesthetic restorations
Teeth whitening
Dental implantsMaxillofacial
Surgery Request
Your appointment with us and put yourself in the hands of the best team, the team of Dr. Asensio, specialized in health and dental aesthetics, to get the best treatment you want in Asensio Advanced Dentistry. We will be happy to solve all your questions and help you in every way possible so that you look your best smile without any worries.
In Asensio Advanced Dentistry we know that each person is unique, this is the reason why each of our  patient has a specialized and unique treatment. Asensio Advanced Dentistry, Avenida del Cid nº11 under Valencia. Tlf: 96 382 55 77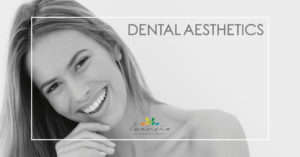 https://dentalasensio.co.uk/wp-content/uploads/2016/01/logo.jpg
0
0
Jason Tito Tipantuña
https://dentalasensio.co.uk/wp-content/uploads/2016/01/logo.jpg
Jason Tito Tipantuña
2019-09-27 09:25:33
2019-09-27 09:25:33
Dental Aesthetics