Holistic dentistry is the medical and surgical specialty of dentistry which is responsible for the diagnosis, treatment, and prevention of the diseases that occupy the dentists, such as teeth issue, gums, tongue, palate, oral mucosa, salivary glands … all with a more indian Misoprostol general vision, and its influence with the rest of the body.
It is a personal reflection of the individual, that the oral state can be related with the most intimate state. It´s as much true that our team of dentists can detect the Misoprostol prescription online next day delivery habits and even the http://blumberger.net/485-2/ emotions of the patient. Also, this type Dentistry can relate each tooth to a one kind of disorder or feeling. Therefore, it can be said that the treatment you receive in your teeth can affect any other part of your body.
One of our purposes with this specialty in Asensio Advanced Dentistry, your dental clinic in Valencia, is to minimize the use of metals in the restoration of the dentures, such as caries treatment or dental prostheses.
Not everyone respond in the same way to the same stimuli for this reason our dentists perform a different treatment for each patient according to their needs in your Dental Clinic in Valencia. As each person is unique, in our Dental clinic treatments are specially customized for each case.
Our team of dentists is committed to make your beautiful smile and healthy teeth , innovating and offering you the latest techniques in all dental specialties for you to enjoy Advanced Dentistry.
Request your appointment with us and put yourself in the hands of the team of Dr. Asensio, a team specialized in health and dental aesthetics, to obtain the best treatment in holistic dentistry
in Asensio Advanced Dentistry, your dental clinic in Valencia. We will be happy to solve all your questions and help you as much as possible in your Dental clinic in Valencia, so you can show your best smile without any worries.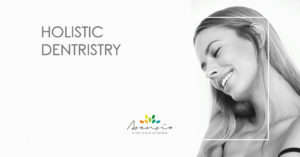 http://dentalasensio.co.uk/wp-content/uploads/2016/01/logo.jpg
0
0
Jason Tito Tipantuña
http://dentalasensio.co.uk/wp-content/uploads/2016/01/logo.jpg
Jason Tito Tipantuña
2019-09-20 08:16:13
2019-09-20 08:16:13
Holistic Dentistry