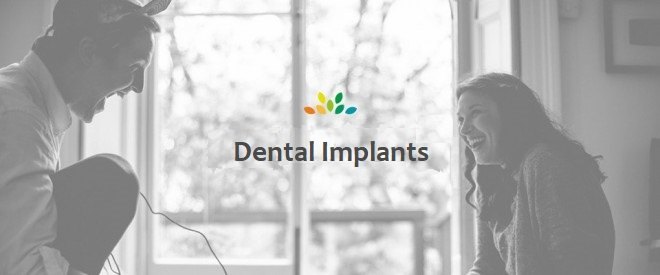 Dental implants are usually the ideal option and one of the most used for people who need to replace a dental piece, or directly do not have one. purchase Ivermectin online A dental implant is an artificial root that fuses with the jaw bone to hold a prosthesis that will have the functionality of a natural tooth. buy stromectol online Prosthetic accessories are those pieces that serve to join dental implants to their prostheses.
Prosthetic accessories. What types are there?
Let's point out the types of accessories that we can find:
– Healing abutments: Helps the gum tissue around the implant to heal and are placed before the dental prosthesis is made.
–Final abutments: Once the gums have healed, the final abutments are placed to join the prosthesis with the implant.
–Temporary or provisional abutments: They are placed to cover the entrance of the screw.
The time it takes to heal is usually around 2 to 4 weeks. To ensure that the healing is correct and there is no problem, it will be necessary to follow the surgeon's advice on the care that we will have to have, the foods that we can eat, and the correct cleaning around the pillars to prevent infections.
Among the most common prosthetic attachment materials are:
-Zirconium
-Titanium
-Molten gold
-Surgical grade stainless steel
-Polyether ether ketone
Among all of them, the element that offers the best combination of resistance and biocompatibility, in addition to being light in weight, is titanium.
Request your appointment and put yourself in the hands of the team of Dr. Lucia Asensio and Dr. Jose Luis Lanuza, a leading professional team in dental health, dental aesthetics, and implantology in Valencia. Remember that in case of any unforeseen event, you can count on the best dental clinic in Valencia by calling 0800 086 9049 or sending an email to office@dentalasensio.co.uk
https://dentalasensio.co.uk/wp-content/uploads/2018/10/tipos-de-implantes-dentales-en-valencia-660x275Final.jpg
275
660
Jason Tito Tipantuña
https://dentalasensio.co.uk/wp-content/uploads/2016/01/logo.jpg
Jason Tito Tipantuña
2022-03-15 13:41:32
2022-03-15 13:41:32
What are the Prosthetic Abutments for dental implants?