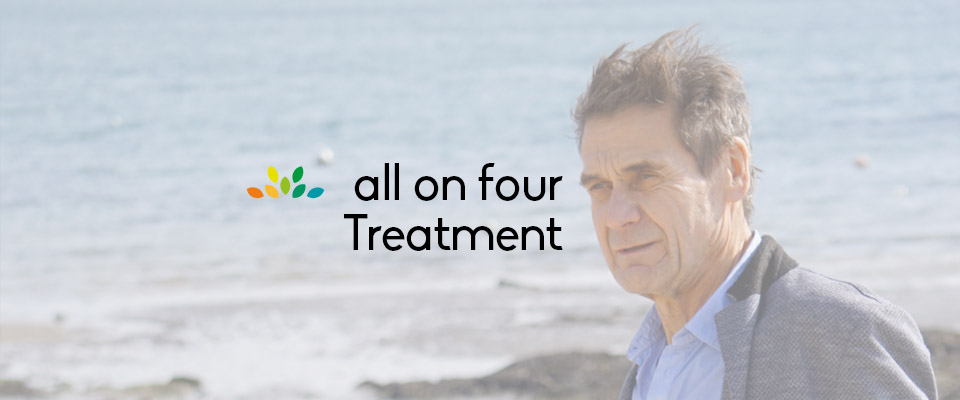 We are specialists in innovative dental implant treatment technology called All-on-Four. It is the latest generation implant treatment during which our doctors replace dental pieces in both upper and lower arches with fixed prosthesis. Everything is done in one day and by using only 4 implants. This technique is quick, economic and does not take a long time to recover.
Thousands of people have tried this technique and were not disappointed with the results. Our patients leave the clinic with a changed attitude: they are not afraid to smile anymore because each patient leaves the clinic with a fixed denture on the day of intervention.
This innovative technique resolves a common problem that occurs when a patient decides to have a fixed denture: this prosthesis does not require any action. In other words, not like the removable ones, you do not have to put them on and then take them off while you eat which is quite uncomfortable. Moreover, the removable prosthesis does not give the feeling of security, i.e. it does not feel like your own teeth.
One of the main benefits of this implant treatment is a quick recovery. On the contrary of what you might think, a patient does not feel any discomfort after the intervention and in a couple of days can continue with his normal life.
We are aware of the fact that some of our patients have dental anxiety, however we have a perfect solution for them: a conscious sedation – a revolutionary method which helps to forget your fears and makes you feel comfortable during the intervention.
https://dentalasensio.co.uk/wp-content/uploads/2016/01/logo.jpg
0
0
webmaster
https://dentalasensio.co.uk/wp-content/uploads/2016/01/logo.jpg
webmaster
2016-08-12 07:41:50
2016-08-12 07:41:50
The All-on-Four Treatment: change your life in one day