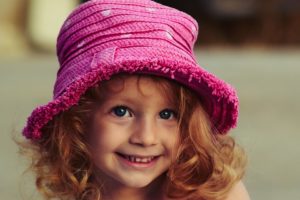 The caries infantile
Who wasn't dying to eat a sweet when they were little? And how many have been told that we could have cavities? For they were right, for this is the most common chronic illness in childhood. However, if the necessary preventive measures are taken, the boy or girl is likely not to suffer cavities and reach adulthood with optimal oral health.
It is advisable to make the first visit to the dentist before the first year of life. In Valencia, the clinic Asensio Odontología Avanzada, has a specialized team in Odontopediatrics, and facilities made to measure for the little ones, where they can play or watch their favorite series while being diagnosed or treated.
What are the main causes of childhood caries?
The main one is the lack of proper daily oral hygiene that parents have to perform until about 5 years of age.
Another is the consumption of sugars of cereals, milk, yogurts, cookies, etc
Lack of fluoride is also a common cause, especially in teeth that have just emerged.
What are the symptoms?
The teeth change their tonality, they become yellow and then brown. The cavities also change, they become brown or black.
Even the boy or girl may have toothache or broken teeth and swelling of the face or gums.
Any tips on how to prevent them?
Caries is a contagious condition and to prevent it should for example, avoid cleaning the pacifiers with the saliva, not use the same spoon or any covered that the child will use, etc.
Depending on the age, brush your teeth once or twice a day with a paste containing fluoride and do it especially after you have ingested something sugary. It is also necessary to control the nocturnal feeding, because while they sleep, the saliva decreases and this favors the bacterial attack.
In case of cavities in the smaller ones, what methods are used in Asensio Advanced Dentistry to remove them?
 At our dental clinic we have a team specialized in dentistry that use different consultation techniques and adapted to the youngest for all types of treatment. We try to get a minimum of complicity with them and make them feel safe, and while they're being tapped they can watch their favorite series. There are some who don't want to leave!
https://dentalasensio.co.uk/wp-content/uploads/2016/01/logo.jpg
0
0
Cristian
https://dentalasensio.co.uk/wp-content/uploads/2016/01/logo.jpg
Cristian
2019-07-16 15:51:53
2019-07-17 15:26:38
The caries infantile